While startups are commonly associated with San Francisco and Palo Alto, other cities are emerging as hubs for new businesses to thrive in. Different cultures and environments shape their entrepreneurial ecosystem, with each one being unique and having something new to offer. If you're looking to put up a new business and try your hand at entrepreneurship, consider these five cities to base your company in.
Atlanta, Georgia
Big companies like Home Depot, Coca Cola, Delta, and UPS have history finding their footing in Atlanta. Aside from these corporations, however, several tech startups have also found their place in the Atlanta Tech Village – a coworking and community space that was ahead of the game upon its founding in 2012. This city is known for its inclusivity, where women and POCs have found their niche. It's become a preferred destination for international companies for its time zone and access to some of the world's busiest airports.
Cincinnati, Ohio
In recent years, Cincinnati has seen the birth of startups like Lisnr, known for device connectivity through sound waves, which led the company to be ranked No. 22 in CNBC's Disruptor 50 in 2018. Founder Rodney Williams claims that this is the place to go if you want access to every top investor in the community. Its smaller market also means that you have more opportunities for growth especially if your idea is novel and unique. It likewise attracts a number of Millennials and was placed in the top 15 US cities where they choose to live. Famous hiring platform Tilr was also launched in Cincinnati.
Miami, Florida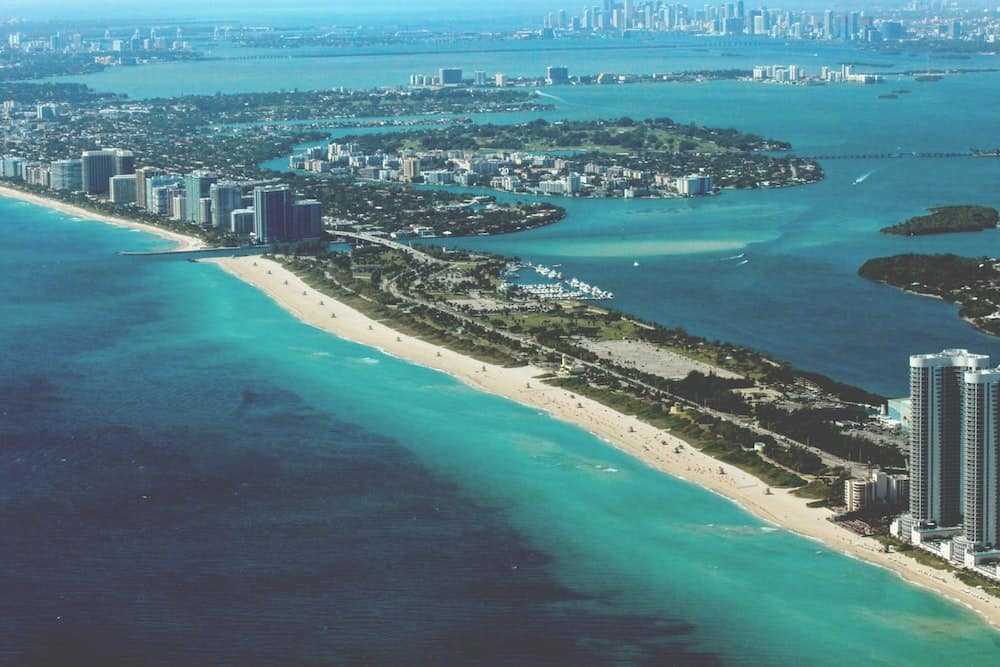 While Miami has a reputation as a go-to place for entertainment and a favorite spring break destination, with the likes of South Beach and Little Havana, it's now recognized for its startup culture. One big reason for this is that it has become one of the top cities for coworking spaces, which have become the preferred working location for many startup entrepreneurs. In fact, the Miami Herald reports that even large corporations are turning to these spaces as they "promote collaboration, support various work styles, and infuse a sense of fun with features like a ping pong table and shared kitchen space". With the city becoming such a dynamic place to work, Industrious explains how Miami is now home to many Fortune 500 companies, as well as serving as the Latin American headquarters for over a thousand multinational corporations. The increasing number of coworking spaces and multinational companies has made Miami one of the best places to launch a competitive startup. In fact, local startups recently managed to raise $808 million in the span of a year.
Charlotte, North Carolina
Business costs in Charlotte are one of the lowest among major US cities, with costs standing at 12% below the national average. Funding by VCs amounted to $881 million between 2015–2017, which was 590% higher than the previous three years. Unicorns like bills payment processor AvidXchange were also born in the Queen City. Entrepreneurs can also expect to receive support from the local government, as well as schools, and even nonprofits like the Carolina Fintech Hub.
Kansas City, Missouri
Kansas City has been nicknamed "Silicon Prairie" for its startup culture. Leading entrepreneurship and venture research community organization the Kauffman Foundation has become an arena for new tech companies like Google Fiber. Since Kansas has been known for its strong community, startups here have found a way to blend innovation and kindness in their pursuits. Freely Given Movement, for one, is an enterprise that tells stories and supports causes through their custom-designed apparel with these beneficiaries gaining a portion of the profit.
Conclusion
Once you've decided on where to launch your startup, you can now think about growing your team. Check out Secret Tips to Hiring the Right People for Your Startup for more advice on getting the right people on board.