If you're a coach or planning to start coaching, you will probably suggest different tools and websites to your clients. But what if I told you that you could make money while doing that? Yes, it's true! You can do this through affiliate marketing.
However, selecting the right affiliate marketing for coaches can be tough due to the abundance of choices. To make things easier, we've gathered the top 19 programs to help you boost your earnings – stay tuned to discover the ideal programs that match your requirements.
How does affiliate marketing for coaches work?
Affiliate marketing is a results-based marketing approach where individuals or businesses earn rewards by promoting others' products or services. Affiliates generate traffic or sales using referral links.
When someone makes a purchase using your link, you earn a commission.
Typically, this outcome is a sale. However, certain affiliate marketing initiatives can offer compensation for generating leads, acquiring free-trial users, driving clicks to a website, or facilitating app downloads.
Affiliate Marketing for Coaches: 19 Best Programs to Join for Extra Income
There are thousands of affiliate programs online and it may be hard which one is better to join. So, let's go through the best affiliate marketing programs that you as a coach can join for extra income!
ShareASale stands out as an affiliate marketing network, boasting a selection of more than 25000 distinct programs for you to explore. One of the key benefits of ShareASale is its cost-free registration, and its interface, designed to be user-friendly, is especially beneficial for new to affiliate marketing. Moreover, ShareASale boasts an extensive array of merchant partners, encompassing thousands of options.
Commission rate: Varies depending on the sellers
Top benefits:
Over 260 new programs are launched every month

Easy registration

High commission rates
2. ClickFunnels
ClickFunnels is a landing page builder allowing users to automate the sales process. It's a one-stop shop service helping companies market and sell their goods and services. Its affiliate program offers much room for a beginner affiliate marketing coach to grow. There are three tiers of ClickFunnels' affiliate program; each offering varied commissions. To move to a higher commission tier, you must generate a certain number of referral sales.
Commission rate: Up to 100% commission on selected products
Top benefits:
Easy registration and approval process

Private networking community
3. ConvertKit
ConvertKit is a robust email marketing platform that helps users construct email lists and expand their customer network.
If you're familiar with the significance of email marketing and its perks, consider enrolling in the ConvertKit affiliate initiative, renowned for its recurring affiliate rewards.
Commission rate: 30%
Top benefits:
Access to valuable resources related to their product, such as webinars and multimedia materials like videos and graphics.

A dedicated affiliate manager
4. Thinkific
Thinkific is an online course creation platform that is being used by over 50k instructors. If you have a good circle of instructors, you can join the affiliate program of Thinkific and refer it to your fellow coaches. You can also create a custom link for a 30-day free trial for your audience in your affiliate dashboard, further enhancing your chances of generating affiliate sales.
Commission rate: 30% recurring
Top Benefits:
90-day cookie window

Access to creative and promotional content
5. Teachable
Teachable is another online course creation platform used by over 100k businesses, creators, and entrepreneurs, of all sizes to create engaging coaching businesses and online courses. You can join Teachable's affiliate program if you prefer to earn a recurring commission. According to the website, affiliates earn more than $450 per month on average, and some even make more than $1,000 a month.
Commission rate: Up to 50%
Top benefits:
You can earn up to $150 per sale

90 days cookie life duration
6. Kajabi
Kajabi is an all-in-one platform that allows its users to launch marketing campaigns, build landing pages, create online courses, and design the perfect website. The affiliate program of Kajabi is best for coaches who are already using the platform, as it is only open to current Kajabi users.
Commission rate: 30% lifetime recurring
Top benefits:
Exciting bonuses

Access to customizable email templates and webinars.
7. Semrush
Semrush is a famous SEO tool that helps online businesses and marketers with rank tracking, search engine optimization, and keyword research. Its affiliate program is an excellent choice for you if you are coaching digital marketing. You can sign up through the affiliate network Impact Radius.
READ ALSO: 
Commission rate: $200 for each Semrush subscription sale, $10 for every new trial, and $0.01 for every new signup.
Top benefits:
An easy registration process

Expert marketing team

Availability of affiliate manager
8. Hostgator
Hostgator, a prominent web hosting provider, is known for its cost-effectiveness and user-friendly approach, which is particularly helpful for individuals new to website creation.
Bluehost's affiliate initiative offers a straightforward $65 payment for each individual who clicks your referral link and proceeds to register for a package. This is a substantial commission, given that their Basic hosting plan is priced at $2.95 per month for a 36-month commitment.
Commission rate: $65 per sale
Top benefits:
Highest paying affiliate program in the web hosting niche

Excellent support
9. FreshBooks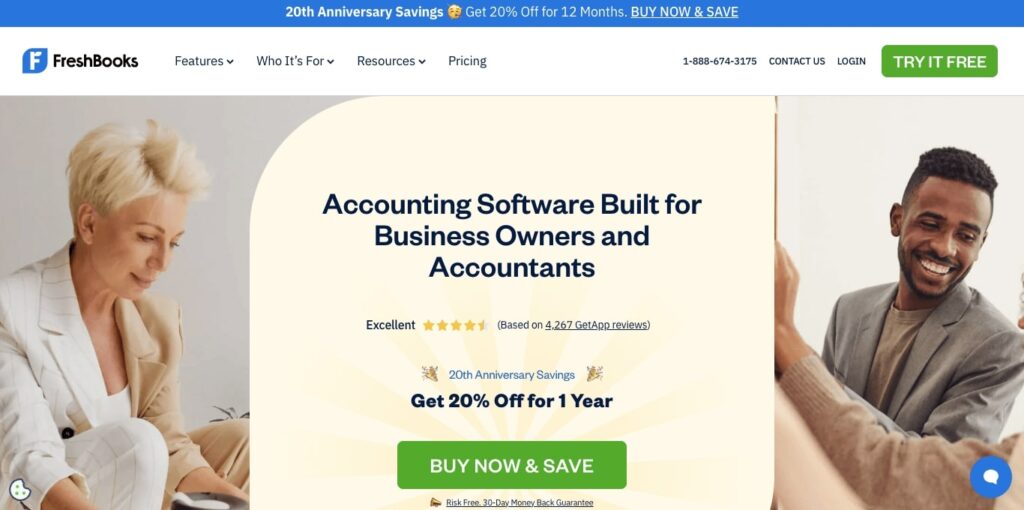 FreshBooks is a user-friendly accounting software designed to help business owners manage their finances efficiently. It offers features to simplify tasks like invoicing, expense tracking, time tracking, and more.
The FreshBooks Affiliate Program allows coaches to monetize their recommendations by promoting FreshBooks through trackable links provided by the ShareASale affiliate network. You can earn commissions for trial signups and upgrades to paid plans and benefit from industry-leading commissions.
Commission rate: Earn up to $10 for every free trial and up to $200 for a paid subscription
Top benefits:
Extended cookie life

Dedicated affiliate support

Protection from certain affiliate practices
10. Canva
Canva is a famous design platform among experienced and beginner designers that allows them to easily create Brochures, logos, posters, presentations, and other visual content. If you are a graphic designing coach, the Canva affiliate program might be your best option. However, this affiliate program has a cautious process for selecting its partners, making it difficult to join, particularly if you don't have much audience yet.
Commission rate: From 25% to 80%
Top benefits:
No minimum sales

Quick payment process

Email and live chat support
11. Shopify
Shopify is a commerce platform that allows its users to start, manage and grow an online business. With Shopify, businesses can build a customizable online store as well as sell in multiple places, including mobile, web, and across multiple channels from social media. Shopify can be best suited for those coaches who are coaching in an e-commerce niche and have to recommend an e-commerce solution to their clients.
Commission rate: Up to 200%
Top benefits:
Recurring commission

high commission rates

Low payout threshold
12. Brevo
Brevo (formerly Sendinblue) is an email marketing software that allows users to build email lists, send out emails, and perform SMS messaging and landing page creation. The Brevo affiliate program offers coaches in the blogging field the opportunity to earn commissions by promoting Brevo's services and earning rewards for free account signups and paid subscriptions.
Commission rate: €5 every time a referred user creates a free account. For a recurring subscription, you'll get an additional €100.
Top benefits:
Gives commission even for free sign ups

Quick payments
 13. Grammarly
Grammarly is a powerful online grammar and punctuation tool that detects over 400 contextual errors and offers vocabulary enhancement and style checks. The Grammarly Affiliate Program offers coaches coaching in the field of blogging to earn handsome side income. This affiliate program offers payouts for free sign-ups, premium upgrades, and even a passive income from referred affiliates. New affiliates also receive an instant $25 activation bonus upon approval.
Commission rate: $20
Top benefits:
High conversion rate

Plenty of bonuses
14. Aweber
Aweber offers products such as newsletters, landing page builders, and other amazing marketing automation tools. If your target audience consists of small to medium business owners or clients learning digital marketing, then you can opt for this affiliate marketing for coaches. But, this email marketing program has a strict process of approval.
Commission rate: From 30-50%
Top benefits:
Long cookie period

Well-known platform within the email marketing industry

Dedicated account manager
15. Constant Contact
Constant Contact offers many powerful email marketing tools for entrepreneurs, bloggers, and small businesses. Among other things, Constant Contact allows its users to target new e-commerce customers, automate their email marketing campaigns, and create Facebook and Instagram Ads. Its affiliate program enables you to get a commission of $5 for each qualified lead. This type of affiliate marketing for coaches is best for those who are coaching in the digital marketing niche.
Commission rate: $5 per lead or trail account and $105 per new subscription.
Top benefits:
Cookie life of 120 days

Reliable tracking
16. Podia
The Podia affiliate program offers instructors an opportunity to earn income by promoting Podia's platform, which facilitates the creation and sale of online courses, webinars, coaching services, digital downloads, and memberships. Affiliates can join either the Podia Affiliate Marketing Program or the Refer-a-Creator Program, catering to both Podia users and non-users, and earn through referrals and promotions.
Commission rate: 30% recurring commission
Top benefits:
Faster payouts

Simple and easy-to-use interface
17. JvZoo
JVZoo is a popular online platform that serves as a marketplace for digital products, especially in the realms of internet marketing, software, and online business tools. It connects product creators with affiliates who can promote these products to their audiences. The JVZoo affiliate program enables individuals to sign up as affiliates and earn commissions by promoting and selling products listed on the platform. The program offers a way for coaches to earn income by leveraging their marketing skills and audience reach to drive sales for digital products available on JVZoo.
Commission rate: Depends on the product you are promoting
Top benefits:
A huge range of products to choose from

Instant payment
18. CJ Affiliate
CJ Affiliate stands as a prominent affiliate network that facilitates affiliations between affiliate coaches and a wide range of brands. Furthermore, it provides comprehensive tools that help you in enhancing your marketing performance and increase conversions. However, it's crucial to bear in mind that CJ Affiliate charges a monthly fee of $25. If your balance falls below this threshold, your account will be deactivated.
Commission rate: Vendor-based, negotiable
Top benefits:
Mobile-friendly conversions

Cookie less tracking
19. Amazon Associates
Amazon is one of the largest online marketplaces, and it sells just about millions of products. As a coach, if you have built a pretty large client base or you just have a good social media following, then it's an amazing affiliate program to leverage in your content. You can recommend Amazon products that you think your audience might buy and generate a good passive income.
Commission rate: 1%-20%, depending on the product you are promoting.
Top Benefits:
A huge number of products

Amazing customer support

Cookie duration will increase to 90 days if your target audience adds the products to the cart.
Conclusion
In this article, we've explored the best programs for affiliate marketing for coaches suitable for any niche. Whether you're an experienced coach or just starting out, there are key factors to remember:
Niche alignment is crucial.

Opt for affiliate programs that align with your niche to make selling their products more effortless.

Consider user behavior.

If your audience prefers quick interactions, complex affiliate programs requiring users to complete multiple steps to make a purchase might not be the best fit.

Evaluate the balance.

Assess the effort needed to convert a lead and whether the commission offered matches that effort.

Assess marketing resources.

The best affiliate programs offer a wide array of marketing materials to support your efforts.
We trust that this article has guided you to the ideal affiliate programs. If you have any inquiries, don't hesitate to share them in the comments section below.